As our federal government negotiates the next coronavirus stimulus package, the pandemic is exacerbating inequities across America, especially in housing.
State and local governments face a devastating financial picture with millions of dollars lost in revenue as commerce halted in March, April and May. But what is coming next with the housing market is unprecedented.
The next massive hurdle Americans are facing is housing evictions. The eviction moratorium was recently lifted and landlords across the country, who could potentially default on their own mortgages, could evict tens of millions of renters amid a stalled economy.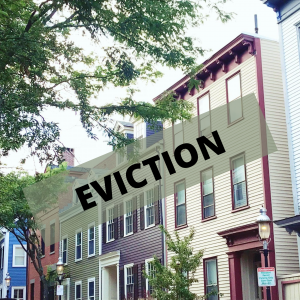 Mortgage rates have spiraled downward as economic news has gone from depressing to disastrous. The average for a 30-year fixed-rate mortgage dropped on August 4th to a stunning 2.81%, according to Mortgage News Daily.
"I don't think people realize the massive effect COVID19 is having on our housing and economic markets, and what the trickle-down effect of that will be. Not only is the rental market affected, but the single-family housing market and the economy as a whole is also looking at a catastrophic situation," says Summer Johnson, senior mortgage officer for Washington State Employees Credit Union. "We are facing the 90-day mark and evictions of those out of work will be another major factor contributing to a financial crisis that will affect other industries."
Trickle-down effect
The residential construction sector is a part of the trickle-down effect. The forecast for global construction growth in 2020 has been revised from 3.1 percent down to 0.5 percent. The construction supply chain has been highly impacted, generating project slippage and/or extra costs.
For renters, the outlook is grim. According to analysis from Stout Risius Ross, an investment consulting firm, almost half of the rental tenants across the country are in danger of being served eviction notices. Low-wage workers and people of color are especially vulnerable.
The pandemic is exacerbating inequities across America, especially in housing.
For homeowners, about 8% of mortgages are currently in forbearance.  This summer is one of the best times for home buyers and the worst for many renters.
Another trickle-down effect is on revenues local governments collect from housing. If renters are evicted, there's no revenue coming in for water and utilities. Local governments collected $509 billion from property taxes. This was is the largest single source of tax revenue. Taxes on homes, land, farms, and other forms of real estate make up an important revenue source for state and local governments.
Property taxes were the leading category of revenue for state and local governments, yielding 34% of tax collections. Property taxes help finance local government services, especially education. Indeed, property taxes directly targeted to education funds alone are responsible for approximately one-third of local education financing.
Losing these revenue streams puts a further burden on local government's ability to provide services on which citizens rely.  One of those services is the mandated public meeting local governments must do.  Keeping citizens engaged and informed is more important than ever.
AV Capture All provides platforms for local governments to live stream public meetings at an affordable price. AV Capture– Legislative Solution is used to record Audio and Video while integrating Agendas, Minutes, and Related Documents. The document content is synchronized with the Audio/Video stream, then indexed and immediately searchable when published online. Once published, staff and citizens can view any part of the Audio/Video-on-demand, while following along with the synchronized Agenda, Minutes and Related Documents. Live Streaming is also integrated into the platform to allow staff and citizens who cannot attend the meeting in-person to view online from home.
AV Capture All is here to ensure the gears of government continue to work and the public is informed.